Corporate events are a significant investment for any business, and it's essential to capture the right moments to showcase the event's success. That's why hiring the best business event photographer in Toronto is crucial to ensuring the event's success. With the right business event photographer, you can capture candid moments, highlight your brand, and showcase your company's achievements. However, selecting the right business event photographer can be overwhelming, especially when there are so many options to choose from. That's why it's essential to take the time to research and evaluate potential photographers' portfolios, experience, and pricing. When it comes to corporate event photography, experience matters. You want a photographer who has the expertise to capture the essence of your event and showcase your brand in the best possible light. By hiring the right business event photographer, you can rest assured that your event will be captured in a way that reflects your brand's values and objectives. Whether you're hosting a conference, gala, or product launch, corporate event photography is an investment that will pay dividends in the long run.
Multi-day business conference in Toronto

Several weeks ago, I provided business conference photography service for a local technology company.  The conference was hosted overfor multiple days at the Sheraton Centre Toronto Hotel in downtown Toronto.  This annual conference primarily serves as a platform for users to exchange ideas and provide feedback to the company.  A new version of the company's flagship product was also announced and audiences were invited to test drive it.  I have been involved in the technology industry for some time, and I am impressed by a company's commitment to end-user engagements.
After an evening of socializing, the conference started early in the next morning.  As an experienced photographer, I pride myself on being candid and invisible.  After all, I do not wish to distract the audience from paying attention to the speaker on the podium.  At the same time, I am able to find ways to capture the event according to the client's specification.  I do so by anticipating where action is going occur and blending myself into the event.  When people knew they were being photograph, they often look stiff.  By blending into the crowd, I was able to catch the speaker acting naturally.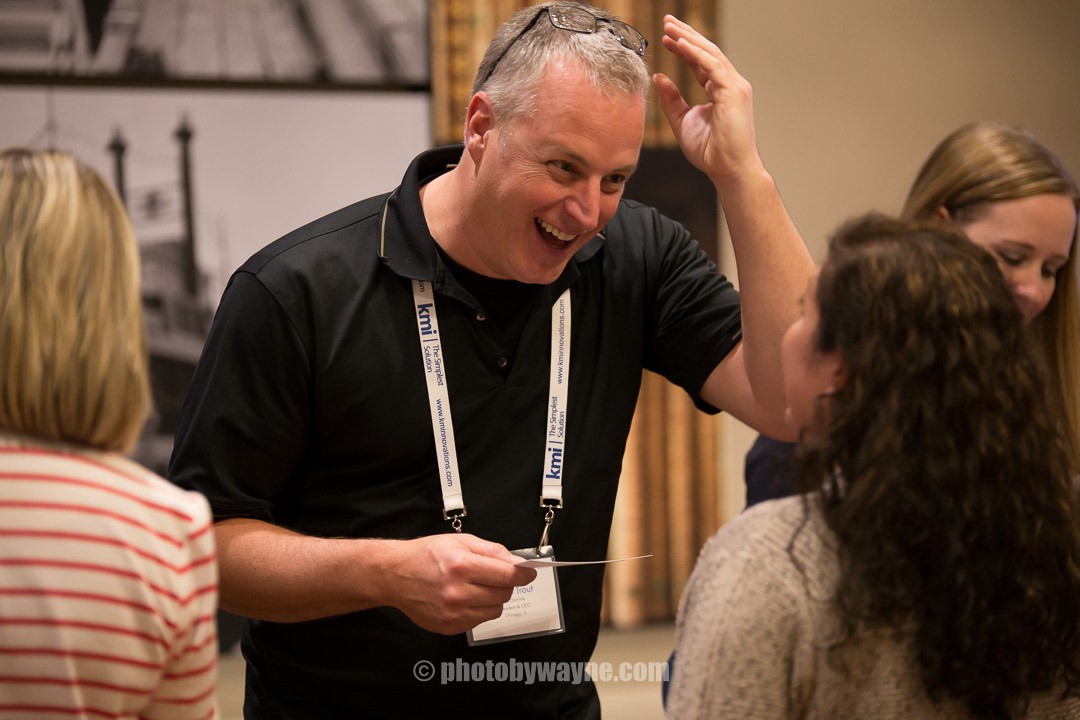 Are you in search of an event photographer to capture the essence of your upcoming corporate event? Look no further! As a business event photographer in Toronto, I am here to help you showcase your brand's success. I understand the importance of capturing candid moments, highlighting your brand, and showcasing your company's achievements. By using our contact form, we can discuss your event's needs and create a tailored photography plan that aligns with your brand's values and objectives. Don't settle for mediocre event photography - let me elevate your corporate event to the next level. Contact me today to learn more and schedule a consultation.